IVOPS Ltd. is a company providing Marine Operations services, ship planning, scheduling and coordination as well as expertise in Container Terminal operations to container vessel owners, charterers and operators and to container terminal operators. Using modern planning and scheduling softwares and the leading IMDG application, check and approval software package, IVOPS offers its clients a full operational service at a competitive price.

Whether our clients require us to relieve pressure on a busy operations department during peak holiday periods, to cover for long term sickness, to plan and coordinate a vessel per round trip or to offer a full package of Marine Operational coverage over an extended period of time, IVOPS will tailor its services to their needs.

IVOPS Ltd. has joined with the Global Institute of Logistics on the Hamburg Committee of the Global Institute of Logistics and is now involved in the further development and delivery of the CTQI (Container Terminal Quality Indices), a global benchmark and quality improvement tool for the container terminal industry.

Please click on the link below for further details about the Global Institute of Logistics and CTQI.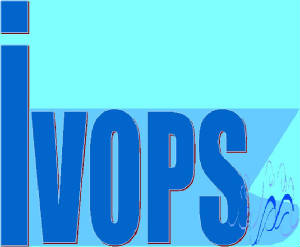 IVOPS Ltd.
10 Coronation Villas
Chapel Hill
Eythorne
Dover
Kent CT15 4BD
UK
Independent Vessel Operations Services Ltd.
Company Registration Number: 6097766
VAT Registration Number: 899 3130 82
Directors: Neil Wiggins
Company Secretary: Lorna Wiggins
Phone: +44 1304 832202
Fax: +44 1304 832202

Hours: IVOPS is generally available online, by email, telephone or fax during UK office hours, but can be contacted at any time of day or night in case of emergency. We are always close to the phone.

How To Order

Clients should contact IVOPS on email at neil.wiggins@ivops.co.uk, by telephone or fax on +44 1304 832202 or on mobile telephone +44 7920 100740 so that we can discuss your needs and come to an appropriate arrangement.